Forthcoming Publications
Recent Print Publications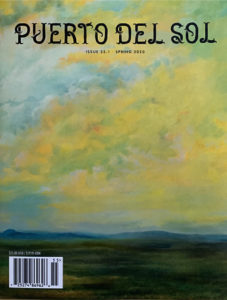 Puerto Del Sol, Volume 54, Issue 1, Spring 2020
If, On an Afternoon, Then
Nominated for a Pushcart Prize
It was only when she started to change the sheets every Thursday evening that he began to wonder if it was possible that she was having an affair. Part of this was the result of an old, deeply-ingrained habit through which he would speculate about potentialities using if…then statements designed to predict the future.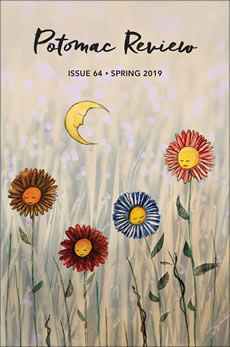 Potomac Review, Volume 64, Spring 2019
Precious Things
Her collection begins with a vibrating pleasure ring, and Susan keeps it secret. She takes out a P.O. Box the next town over, where the risk of running into someone she knows is low. She isn't sure they'll let someone under eighteen have one, so she shows them her sister's license. They hand her paperwork, and she almost enters her own information before she remembers she's supposed to be Sadie.
The Northern Virginia Review, Volume 32, 2018
John Coleman
All day and night, he ran, stopping for short spans to rest, but he never stayed in one place long. In the distance, he heard hounds barking and pushed himself, fleeing through the day's heat and the cooler light of the moon. He was heading north, guided by a rudimentary understanding of the sun and stars, but he had little familiarity with the terrain and found himself scaling hills and wading into swamps.